TE MANIA EMPEROR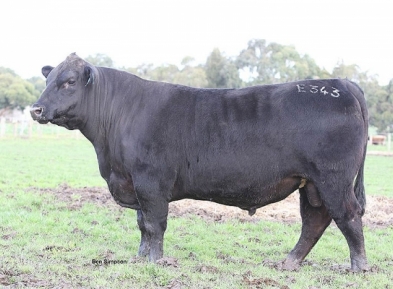 Description
Video
Summary
Emperor became the highest priced Angus bull sold at auction in Australia when sold to Murdeduke, Aberdeen Estate and ABS Australia in March, eclipsed the recent sale of his sire Berkley at 65,000
Emperor is a rare gem indeed, he covers all the bases the Australian Angus industry has been waiting for; being a sire that can be freely mated to most Angus females as he is free of Precision
He is a bull that scores well in individual structural data and trial structural EBVs
Ranks in the top 1% of the breed for 7 traits
He ranks in the top 10% for 14 traits and still has positive fats, high RBY and CE
Actual data, Emperor ran in a contemporary group of 401 bulls, he was the heaviest weight and biggest EMA scanned bull. He ranked equal 9th for Scrotal Size, equal 12th for IMF scan and was equal highest for Rib Fat. He ran with 40 open females, and backed up another 60 females for 6 weeks from 16 months old and returned to be the equal heaviest sale weight bull!
And finally Emperor looks like a sire, he is beautifully muscled, has heaps of capacity and softness. He is clean sheathed, and has large testicles. His temperament is flawless, absolutely docile.