"KATIE"
SIRE: WEDDERLIE NEGROM A200
DAM: WEDDERLIE KATRINA Y070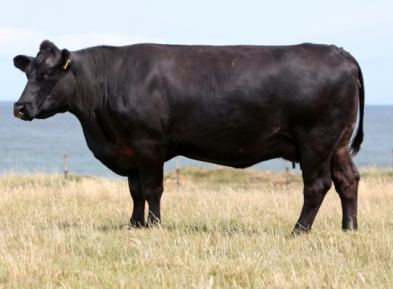 Summary
This daughter of Wedderlie Negrom is one of the most powerful females Borewell Angus has to offer. From her sire she gains sheer size and width and has volume in abundance. She breeds consistently true and has bred herd sires sold to commercial herds as they are just what the market requires. Her Dam Y070 has left an impact at Borewell Angus. Her two only sons being used within the herd and her other daughters have been retained for breeding.
Retained Animals
BOREWELL KATE J335 by - Daughter