"TIBBIE"
SIRE: NIGHTINGALE GARFIELD
DAM: NIGHTINGALE TIBBIE A053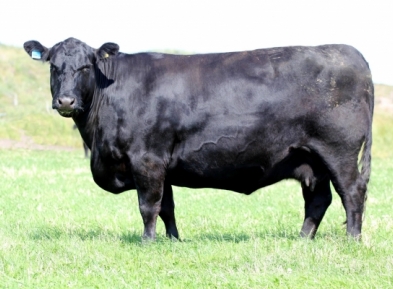 Summary
We have only had the Tibbie family for a short while as we purchased 3 females from the Bosullow Herd in Penzance but they have made a tremendous impact on the herd.
Nightingale Tibbie (Matron female) is a tremendous Nightingale Garfield daughter and a grand-daugher of the original MVF Tibbie 1Z, the Roberstons original import.
Her progeny have done exceptionally well. Her daughter (also at Borewell) claimed the Devon 2010 female championship. Her other daughter (also at Borewell) Bosullow Tibbie M327 bred the Reserve Female Champion 2015 at the Royal Cornwall Show.
Three "Tibbie" cows, Mother and two daughters' bull calves all weaned over 500kg in 2015!
Borewell Troy was placed 1st in the 2015 Border Angus herd competition at the best 2015 born bull calf!
Please click on the links below to see her 2 daughters currently in the herd.
Retained Animals
"TIBBIE H224" by - Daughter
"TIBBIE M327" by - Daughter