ANKONY MISS EFFIE 8433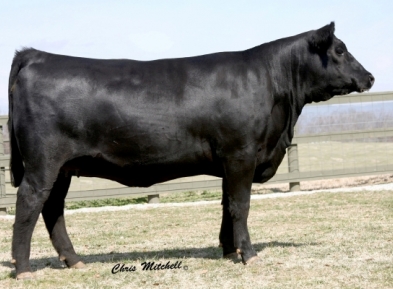 Description
Shared jointly with Gaston Wood Angus and Ankony Angus (USA)



Embryos available soon

Embryos by:
-SAV Providence
-Limestone Great Divide U6
Summary
What can we say about this female? Every bull we flush her to she hits a home run everytime!
Her first son Borewell Mr Eccles sold for a High Undisclosed sum to Mr and Mrs A G Carter for their Standlynch herd.
Her second son on the ground is a cracker! Borewell Mr Effective M529 is the best ET bull to be born at Borewell. His huge size, explosive muscle pattern and fantastic head are sure to be a hit!
A Package of embryos also met high demand with 3 embryos selling for 600gns a piece at the Rosemead Anniversary sale!
Ankony Miss Effie 8433 is a fantastic young female that has power in abundance and is a long clean, deep female. Her sire is the new and exciting young herdsire Ankonian Werner Wildfire 96. Ankonian Werner Wild Fire has tremendous uniformity and phenotype and has a fantastic free and easy movement. He was the top Priced bull at the 2007 Denver bull sales. On her maternal side she is a descendant from the the famous Sitz Blackcap Effie line.
Image Gallery