BOSULLOW BLACKLEI J255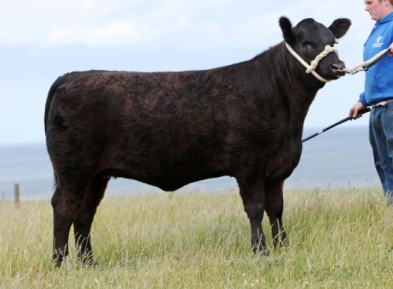 Description
EMBRYOS FOR SALE BY 24,000gns LOCKERLEY LEGOLAS
Summary
Yet another stunning daughter off the fabulous cow Bosullow Blacklei C095. Blacklei J255 is a maternal sister to the Overall Breed Champion Bosullow Blacklei K280 at the Royal Cornwall show in 2011. Blacklei J255 has it all. Size, Scope, and tremendous feet and legs. This female was the pick of the 2009 crop of heifer calves at Bosullow Angus.
This cow is bred to breed. Sires such as Nightingale Pretender X35, Nightingale Defiance, Youngdale Dudley and of course one of the worlds most prolific sire Ankonian Elixir 100.
Get you embryos now to start a prolific breeding family!